Geocaching: Nature Scavenger Hunt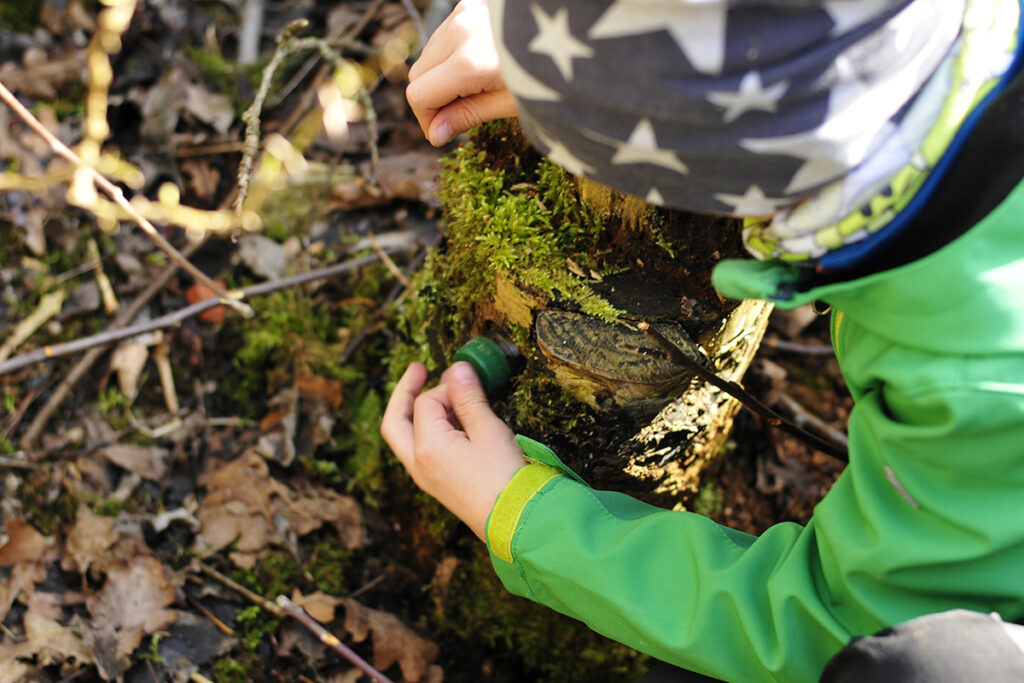 Geocaching, a high-tech treasure-hunting game, is played worldwide by adventure seekers equipped with Global Positioning System (GPS) devices.
Players locate hidden containers called geocaches and share their experiences online. Popular with people of all ages, geocaching strengthens communities and fosters an interest in the environment.
Geocache Guidelines
Patrons must receive approval from the M-NCPPC Park Ranger Office prior to placing a cache. In most cases, patrons will be advised of a decision within five (5) business days.
A transparent container is required.
DO NOT use PVC pipe, ammo cans or any other Military looking container that may cause alarm if a non-participant happens upon the cache. Micro containers are allowed at the discretion of the M-NCPPC Park Rangers.
DO NOT dig any holes or disturb the surrounding environment. DO NOT attach caches to live trees.
DO NOT place the cache in plain view. Attempt to conceal the cache to minimize the chance that a non-participant will spot it, which could cause worry, theft or vandalism.
Caches should be at least 100 yards from playgrounds and schools.
Clearly mark the container with the appropriate identification, such as "Geocaching.com" and the name of the cache. Place a stash-note inside explaining the sport to any nonparticipant who may discover the cache.
As a cache seeker or a cache owner, you must abide by the dawn to dusk parks hours of operation, as well as all other parks rules, regulations, and guidelines.
Any cache that is not maintained or becomes in disrepair, will be removed and archived through Geocaching.com.
Register
Many Maryland-National Capital Parks and Planning Commission (M-NCPPC) parks are used by geocaching enthusiasts; Park Rangers oversee the registration process for geocachers in all of these parks. If any guidelines are disregarded your cache will be immediately removed and you will not be permitted to place additional caches in the future.

Approval is at the discretion of the M-NCPPC Park Rangers.
Please complete this registration form (PDF) and return it via email to PGParkRangers@pgparks.com 
or mail to:
Park Ranger Geocache Program
14955 Pennsylvania Ave.
Upper Marlboro, MD 20772