Arts On A Roll
Get Creative with Arts on a Roll!
Express yourself with our fun and exciting mobile arts service. We offer unique workshops in theatre, dance, music, and visual art for the young and the young-at-heart. Perfect for school programs, festivals, Girl & Boy Scouts meetings, office team building events, block parties, girls' and guys' nights-in, community days, or any event you want to add art to, at our parks!
Arts on a Roll has been rolling out to the community since 2015. We started by providing a few small group visual arts workshops out of a mini-van a couple of times a year. Now we offer up to 80 workshops and events annually and continue to grow.
Performing Arts
Performing Arts Activities
Customized options are available upon request. New activities are added as they become available.
Dance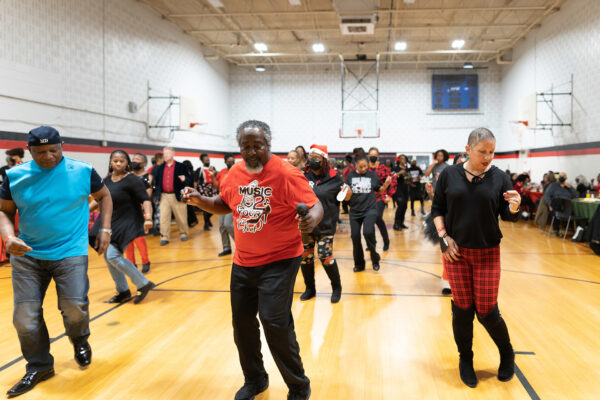 Line Dance for Fitness & Fun
Line dance to the music that gives rhythm and soul to your feet. Have fun, get fit and live a healthy lifestyles through party dance favorites such as the Macarena, the Electric Slide and everything in between. All levels welcome.
Music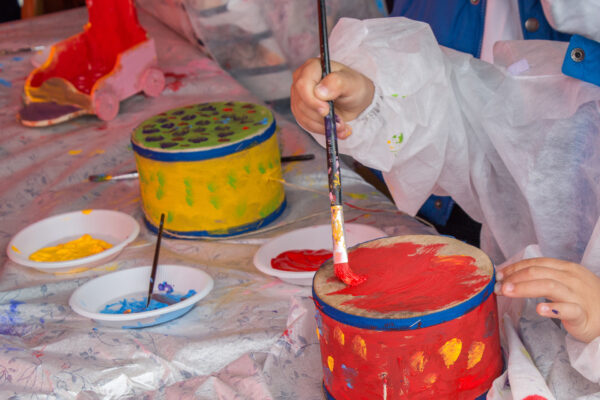 Shake, Rattle & Roll
Make some noise with this fun, make-your-own noisemaker activity. Great for teaching young children the basics of music theory, or just having a good time. Participants will make their own noisemakers that shake, rattle, knock, and buzz and then have a jam session. Pre-K-5th grade.
Theatre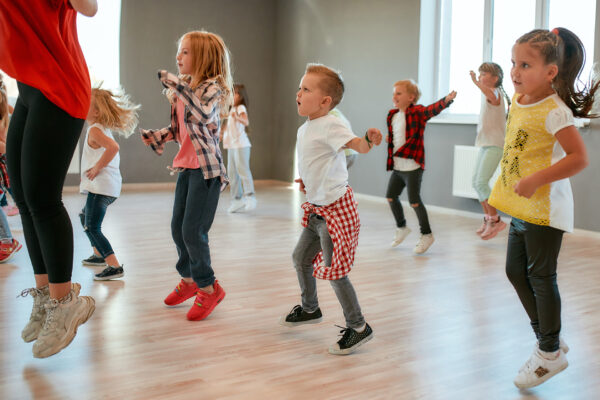 A to Z Movement 
Young participants will enjoy a series of movement-based games and then use their voices, bodies, and imaginations to create an exciting animal-filled environment or to explore a fairy-tale world. Ages 3-7.
Theatre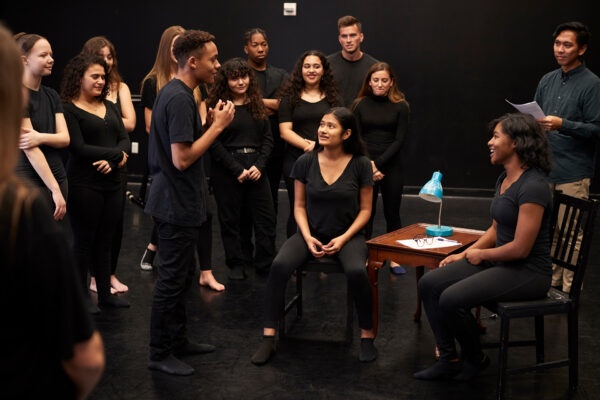 Intro to Improv
Participants will learn the basics of theatrical improvisation and then create humorous or dramatic improvised scenes. All levels welcome.
Visual Arts
Visual Arts Activities
Arts on a Roll currently offers the following Visual Art activities. If you want to tailor an activity to your specific event or want an activity that's off this list, please Email Arts on a Roll or call 301-446-3232. New activities are added as they become available.
3D Pen Designs
Imagine combining a hot glue gun with a pen. The results are an amazing 3D doodler that creates objects, sculptures, and models instantly. Explore this exciting new technology and experience this incredible art technology class!
Recommended for 5th grade to Adult.
Button-Up!
Embellish lapels, backpacks, and bags when you use our button machines to design and create buttons from a variety of materials. We even have special badges for young children, as well as medallions, magnets, or key chains.
Great for all ages.
Relief Printing
Craft a beautiful greeting card of your own design through block printing, stenciling, and relief mono printing techniques. Discover the art of printmaking with the use of carving instruments and ink rollers. Your designs are only limited by your imagination! All art supplies provided.
All levels welcome. Course can be adapted for young children.
Clay Medallions
Transform a clay medallion into your own customized accessory. Participants will select from one of our blank medallion shapes and add their own personal touch. When complete, we apply a glossy finish that will make their creation shine!
All levels welcome.
Metal Impressions
Create art with sheet metal including embossed drawing, stamping, denting, piercing, rub-transferring, folding, and hammering. Make a necklace or key chain!
All levels welcome.
Painting (Canvas, Flower Pots, Mugs or Glassware)
There's no reason to fear a blank canvas. If you've ever wanted to paint, here's a class that offers the perfect introduction to art, and will have you ready to pick up your brush with confidence. This class introduces the foundational concepts of acrylic painting as you explore composition and variation, learn art terminology, and a bit of art history as well.
All levels welcome.
Sharpie "Tie-Dye"
This engaging art lesson in the concepts of solubility, color mixing, and the movement of molecules uses Sharpies to create Tie Dye t-shirts or tote bags. Colors explode before your eyes in this fun, easy, and mess-free new tie-dye technique.
All levels welcome.
For Seniors
Adult/Senior Activities
Add a little art to your next party or celebration! Arts on a Roll's Creative Spirit Series provides fun, engaging activities that are perfect for adults and seniors.
Block Print Greeting Cards
Create uniquely designed greeting cards by learning the fundamentals of sculpting a printing block. We provide all the tools, ink, and cards to make your own bold and expressive prints.
Paint Nite
Discover your artistic side at this fun acrylic painting workshop. Paint your masterpiece inspired by a provided theme or free paint your own ideas and design. Along the way, learn tips and tricks on how to paint like a master.
Glass Painting Workshop
Dress up your drinks with this fun glass-painting workshop. Learn the tips and tricks to designing and painting your own wine or beer glass. The perfect curio for any glassware cabinet.
$1/person additional material fee.
Mosaic Mixer
Choose your own colors and design from bowls of richly colored beautiful art glass and create a gorgeous glass mosaic frame or trivet. Our teaching artist is here to guide you in perfecting your own mosaic treasure.
Additional $4/person material fee
Employment
Arts on a Roll Call for Teaching Artists
Hourly rate based on experience:
Lead Teaching Artist: $21-$35
Assistant Teaching Artist: $15-$20
Arts on a Roll is a mobile, on demand program within the Community Arts team of the Department of Parks and Recreation, Prince George's County, MD. We are seeking enthusiastic artists and arts educators to lead classes, design workshops, develop curriculum, and assist at events for visual and performing arts programs. Our instructors represent a range of artistic backgrounds and varied levels of expertise, and we invite applicants with no prior teaching experience who can assist at classes and events, to skilled educators who can develop curriculum and lead programs.
As an Arts on a Roll Teaching Artist, you will interface with program participants of all ages at a variety of events, from individual client parties to Girls and Boys Scouts meetings, summer camps, after school programs, and county and city-wide festivals. You will collaborate with our roster of 20-25 teaching artists to provide high quality programming and prompt and courteous customer service, and to co-foster a respectful and inspiring work environment.
This is a flexible, gig-based position based on the needs of the program and the availability of our teaching artists. We seek candidates with a passion for the arts as well as community-based programming and civic engagement, and we provide opportunities for artistic collaboration, personal growth, and professional development.
Qualifications:
Enthusiasm for arts education and ability to work with students of all ages, backgrounds, and ability levels.
Lead Teachers need a minimum of 1-year of experience teaching in the field of visual arts, music, theater, or dance, as well as strong classroom management and lesson planning skills.
Weekend and evening availability.
A valid driver's license and willingness to drive throughout Prince George's County, MD and the greater Washington, DC area.
Compliance with Prince George's County Department of Parks and Recreation employment requirements, including fingerprinting and background check
Questions? Contact Us!
Ready to Apply? Email your resume and statement of interest to arts.onaroll@pgparks.com.